I stumbled upon Aproko Doctor's Tweet on Twitter and I have been most intrigued by the responses of people.
The screenshot below started the thread on Twitter. Check it up and you will find the conversations interesting. I'm sharing the screenshot of the post below as well as the first response amongst the hundreds, possibly thousands more.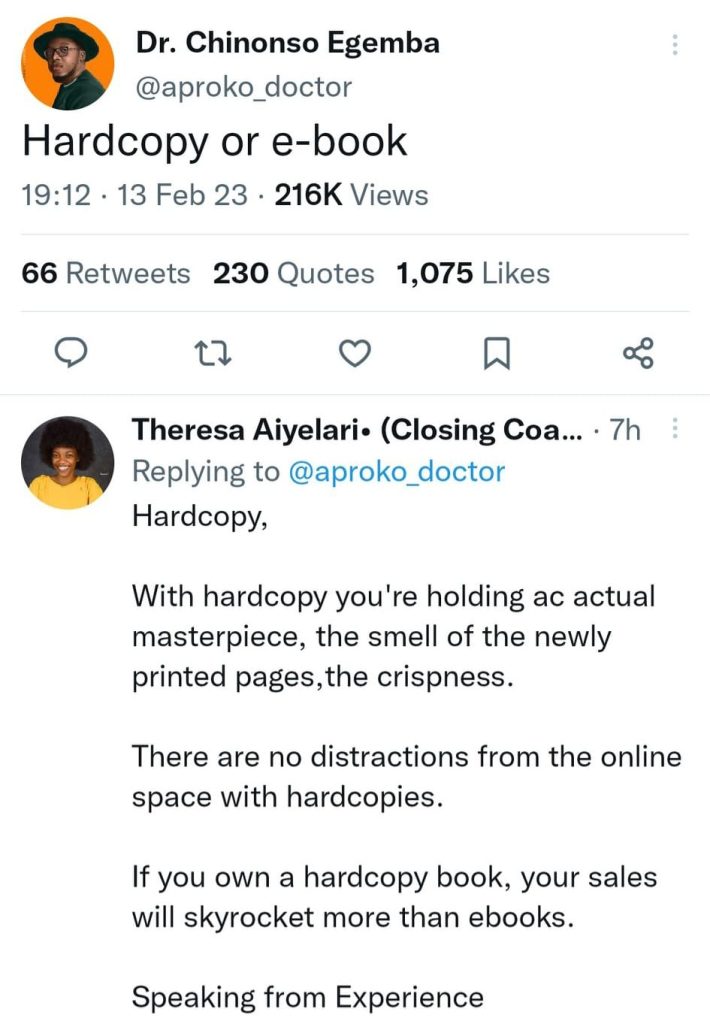 In the interactions under the tweet, a lady tweeted about how her father's physical library changed her life.

For lovers of "ebooks only", it is important to start thinking about how to transfer these books to the next generation without violating your personal privacy as the books will be stored on your personal devices.

Now, if you are an author or an intending author, are you aware that thousands of potential readers are actively looking for your printed books? Common business sense tells us to give customers what they want and not what we want. Please don't chase ebooks and forget them. You will be leaving a lot of potential income and influence on the table.
Also, a while ago, Print Doctor Africa conducted a survey among our followers and here is the result as shown below:
66.2% still prefer hard copy books.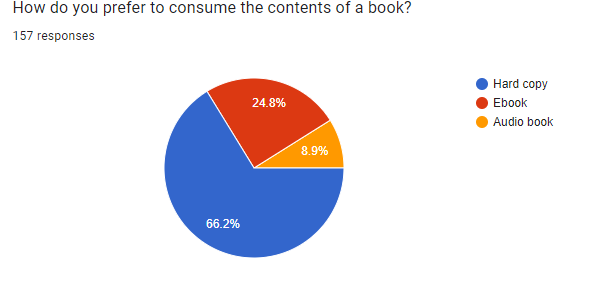 Most people are buying hard copy books for their personal development, pleasure and entertainment, even for posterity. Don't deny them!
Today, decide to print your masterpieces with Print Doctor Africa, and you'd be glad you did
Your Dream is Our Command!
Visit www.printdoctorafrica.com or follow us on Facebook and Instagram: